Have you ever walked into a salon to get your nails done, only to walk out with a hefty bill and a guilty conscience? Nail care can be expensive, especially if you love to keep your nails in tip-top shape. But fear not, fashionistas, because, with a few budget-friendly hacks, you can still maintain the perfect manicure without breaking the bank. In this post, we'll share five frugal tips and tricks to help you achieve beautiful nails at home, so you can save money and still look fabulous. So, whether you're a seasoned pro or a beginner, grab a cup of tea, sit back, and let's explore some easy and affordable ways to keep your nails in top shape!
DIY Manicure Essentials
One of the best ways to save money on manicures is by doing them at home. Investing in DIY manicure essentials such as a nail file, buffer, cuticle pusher, nail clippers, and base and top coat can save you hundreds of dollars in the long run. These items can be found at your local drugstore or beauty supply store. You can also save money on supplies by purchasing them in bulk or opting for less expensive alternatives.
To do your manicure at home, start by removing any old polish with a nail polish remover. Then, soak your nails in warm soapy water to soften the cuticles. Use a cuticle pusher to gently push back the cuticles, being careful not to damage the nail bed. Afterward, trim your nails to your desired length and shape them with a nail file. Finally, apply a base coat, two thin layers of polish, and a top coat to protect your nails and extend the life of your manicure.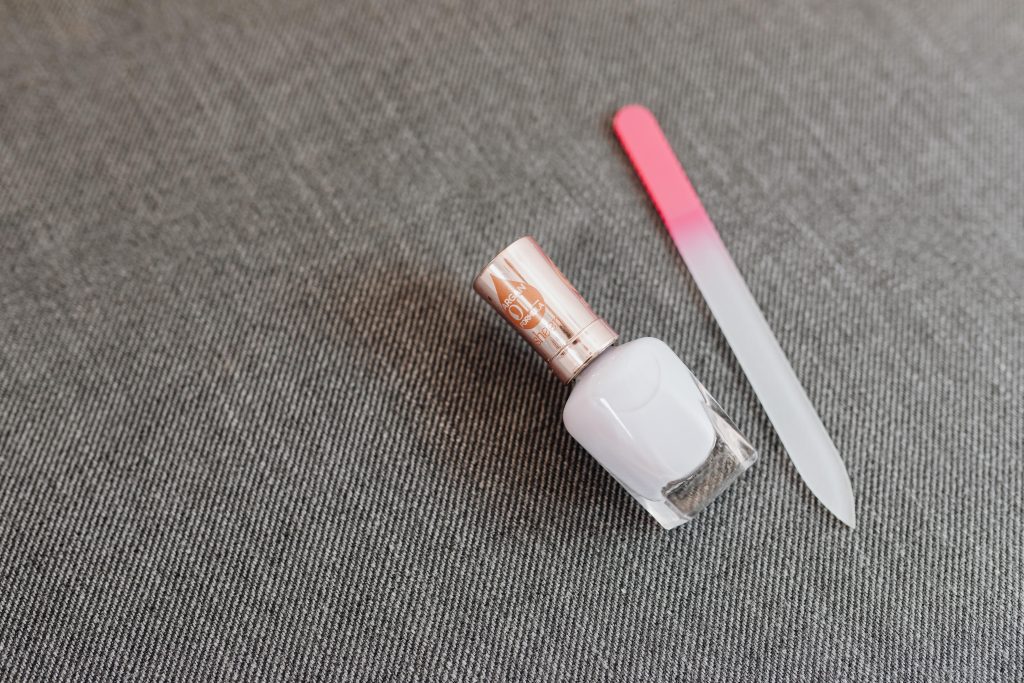 Get Creative with Nail Polish
Nail art has become increasingly popular in recent years, with intricate designs costing a pretty penny at salons. Instead of splurging on expensive nail art, get creative with nail polish. There are various ways to create unique and interesting designs on your nails with just a little bit of creativity. You can use multiple colours of polish, create stripes, and dots, or try out some other simple designs that you can do at home.
For instance, you can create a gradient effect by using two or more colours of polish. Start by applying a base coat, then paint the lightest colour on the top half of your nails. While it's still wet, apply the darker colour to the bottom half, and blend the two colours where they meet. You can also use a toothpick or a thin brush to create dots, stripes, or other simple designs.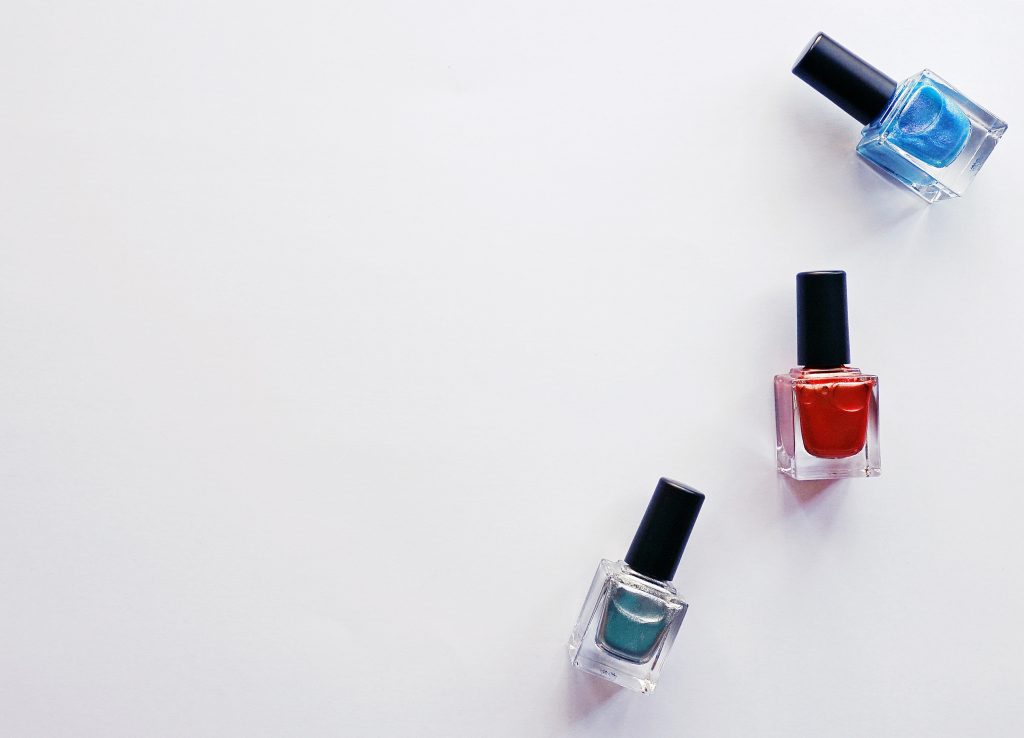 Extend the Life of Your Nail Polish
Another way to save money on manicures is by making your nail polish last longer. To do this, start by cleaning your nails with rubbing alcohol before applying the polish. This will remove any dirt or oils on your nails that could interfere with the polish's adhesion. Then, apply a base coat to protect your nails and prevent staining. Afterwards, apply two thin layers of polish, allowing each coat to dry completely before applying the next. Finally, apply a top coat to protect your polish and add shine.
Additionally, try to avoid using your nails as tools, as this can cause chips and cracks. If you need to open a can or scratch a label off a jar, use a tool instead of your nails. You should also avoid exposing your nails to harsh chemicals such as bleach or cleaning agents, as they can weaken the polish and cause it to chip or peel.
Natural Nail Care
Taking care of your nails is important for maintaining their health and beauty. One way to do this is by using natural nail care products. Look for products made with natural ingredients such as coconut oil or shea butter, which can help to nourish and strengthen your nails. These products can be found at your local health food store or online.
You can also try some natural nail care alternatives such as using lemon juice to brighten nails or olive oil to moisturize cuticles.
Use Press-On Nails
Press-on nails are a great alternative to expensive salon manicures. They come in various colours and designs and are easy to apply at home. To apply, simply clean your nails, apply the adhesive, and press on the nails. Not only are they budget-friendly, but they can also save you time. For the best press on nails, choose IMARA Nails. They are reusable and designed to protect your nails. You can get up to 4x wear with IMARA.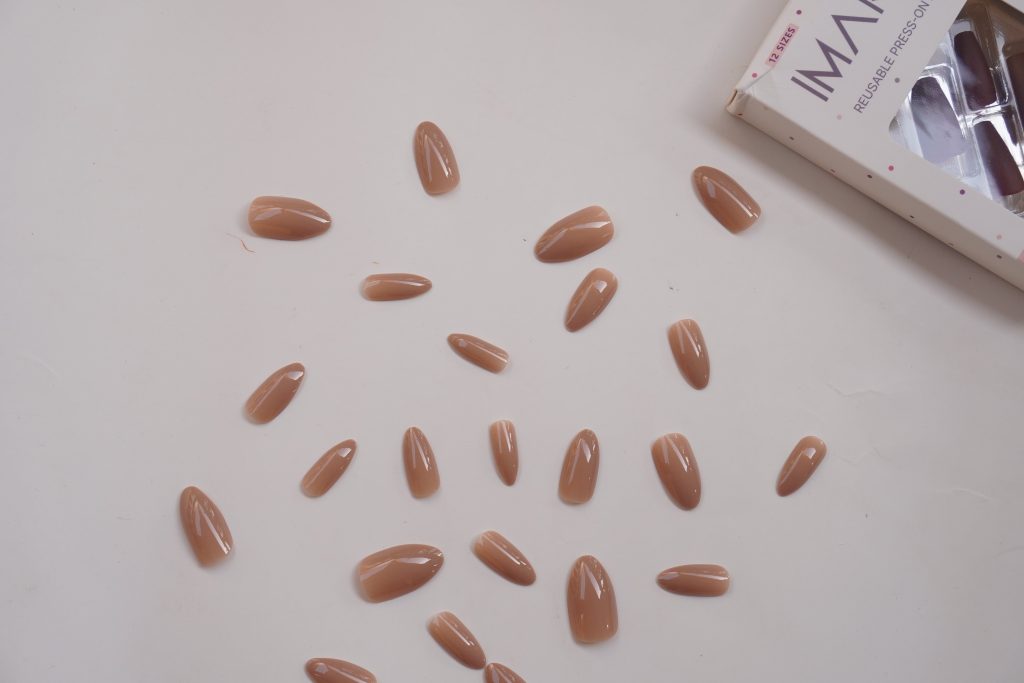 In conclusion, achieving the perfect manicure doesn't have to cost a fortune. By implementing these five frugal tips and tricks, you can keep your nails healthy, strong, and beautiful without breaking the bank. From DIY manicures to natural remedies and press-on nails, there are plenty of affordable options to suit any style and budget. So, whether you're looking to save money, embrace a more sustainable lifestyle, or simply enjoy some quality self-care time at home, these nail care hacks are sure to help you achieve your goals. Remember, taking care of your nails is not only a way to enhance your appearance but also a form of self-love and self-care. So, treat yourself to a little pampering and enjoy your healthy and beautiful nails!